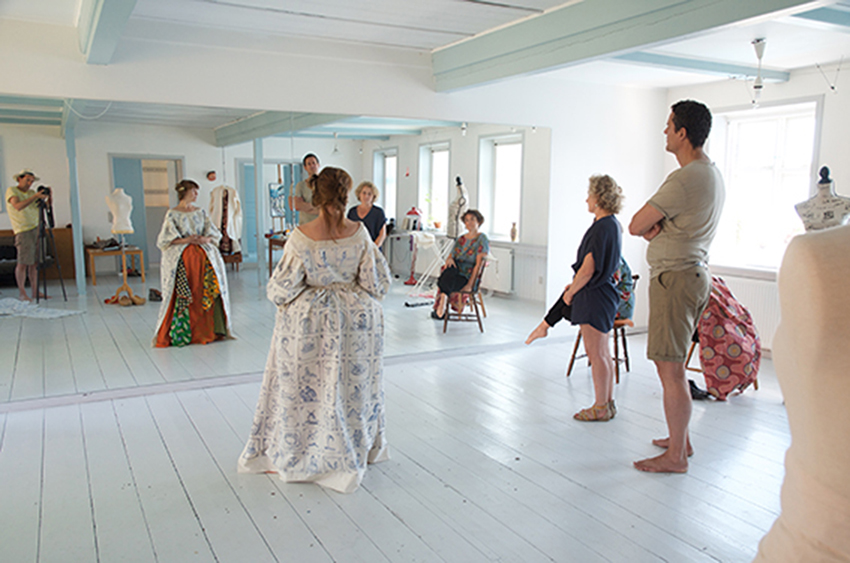 (From my project "20 Costumes of War", which was shown in a test version at Bornholm Art Museum in 2016)
Undreværket: a creative combination of the danish words for "work of art" and the verb "to wonder." red
UNDREVÆRKET is a former mission house taken over by Helene Høm and Thomas Danielsen. Since 2016, we have created a unique small culture house in the original setting.
Undreværket is located in one of the small streets high in the mountain town of Gudhjem on Bornholm, and this is where I have my studio. I work here all winter and exhibit in the hall every summer. Gudhjem is peaceful in the winter and very lively during summer - and the surrounding nature is a everlasting source of inspiration for me.
We also house "Foreningen Undreværket", a cultural association that arranges and produces theater performances, exhibitions, lectures, courses and more in our premises.

Click on the picture to get to Undreværket's website: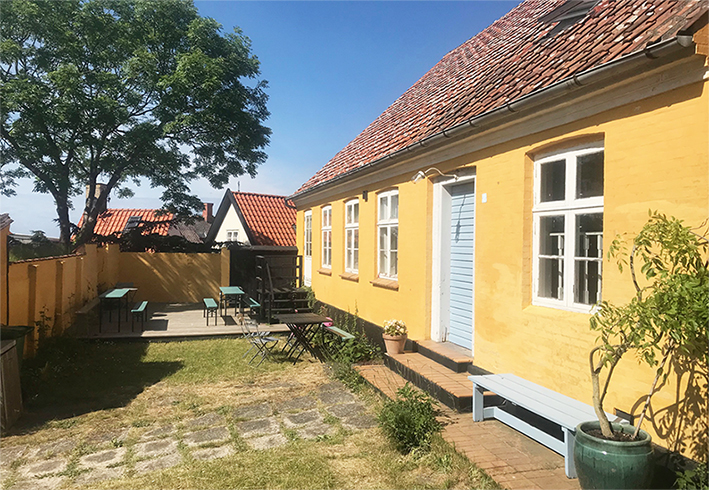 ---
UNDREVÆRKET KIRKEVEJ 2 3760 GUDHJEM BORNHOLM WWW.UNDREVAERKET.DK