HUSKUNSTNERPROJEKT (2018)
"Courage - learning from Zahrtmann", Bornholm Art Museum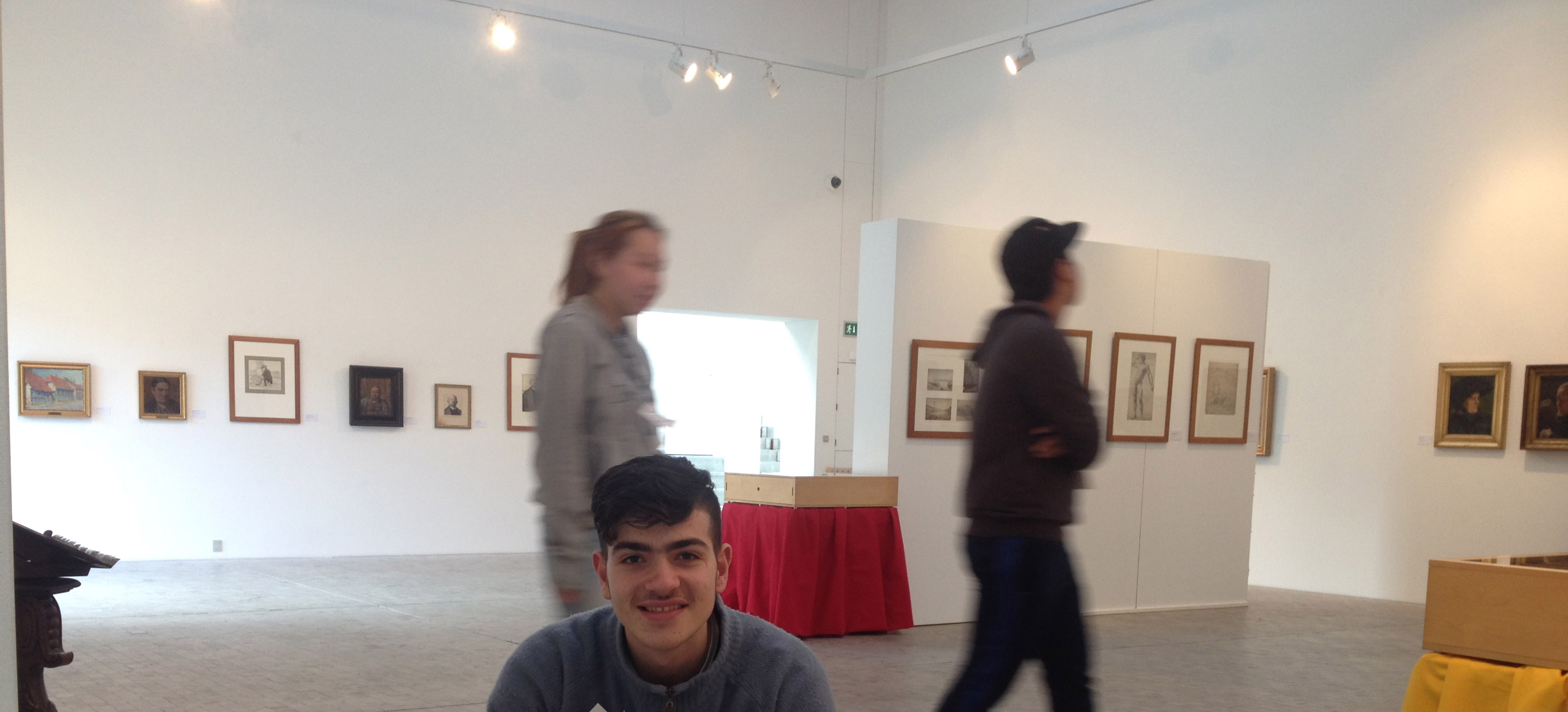 With refugee kids from Paradisbakkeskolen/Bornholm 6.-9.th grade The painter Kristan Zahrtmann from Bornholm (1843-1917) was ahead of his time regarding his choise of motivs and colurs. As a teacher at the Academy of Fine Arts he inspired a nwe generation of painters i Denmark. We worked with the school kids in the exhibition spaces with the theme "courage". Modet til at vælge de vilde farver, modet til at stå frem og modet til at se med nye øjne, både på os selv og på verden. The project was an introduction to visual arts and theatre. . With Tilde Lerche Engstrøm. Supported by the Danish Arts Council.
Based on each participant's work (a 3-5 min. solo), we investigated the underlying motives for he artist to create this particular material. The artistic process can uncover key themes for the individual artist. What is this essentially about and how can the artist explore and develop this theme in future artistic work? The participants witnessed each other's work and the workshop ended with a public showing.
"It's really bin a landmark! Its actually been amazing, the lightness, that you work with and the gentleness… but not allowing us to stay in our comfort zones" , John, partecipant
Arranged by Undreværket and Theatre Arts Admin Collective v. Caroline Calburn (TAAC) i Observatory, Cape Town/ SA Supported by The Danish Arts Council
TYSKLÆRER & DRAMA (2010-2011)
German teacher at "Friskolen Østerlars" ,7., 8. og 9. grade for one year I also taught drama.
AFUK (1995-2006)
Guest teacher at Akademiet for Utæmmet Kreativitet, Copenhagen (AFUK)
Teacher in physical expression and character work - especially with students from the modern circus art school in Copenhagen. 1998; diploma in teaching adults at "Voksenpædagogisk Grunduddannelse (VPG)". .