Havbillede / The Sea (2021) Oil on canvas, 120x180 cm                                                                                    
---
OCEAN & SKY

New Bornholm paintings by Helene Høm, 2021. Summer exhibition in Undreværket, Gudhjem.
"… If the horizon is my 'form', then all the mystery of the sight of it is my substance."
Open 5.june- 14.august and again during "Bornholm Cultur Week 2021":
15. - 25.September 2021: Wednesdays to Saturdays 2-5 pm.
UNDREVÆRKET – KIRKEVEJ 2 – 3760 GUDHJEM – WWW.UNDREVAERKET.DK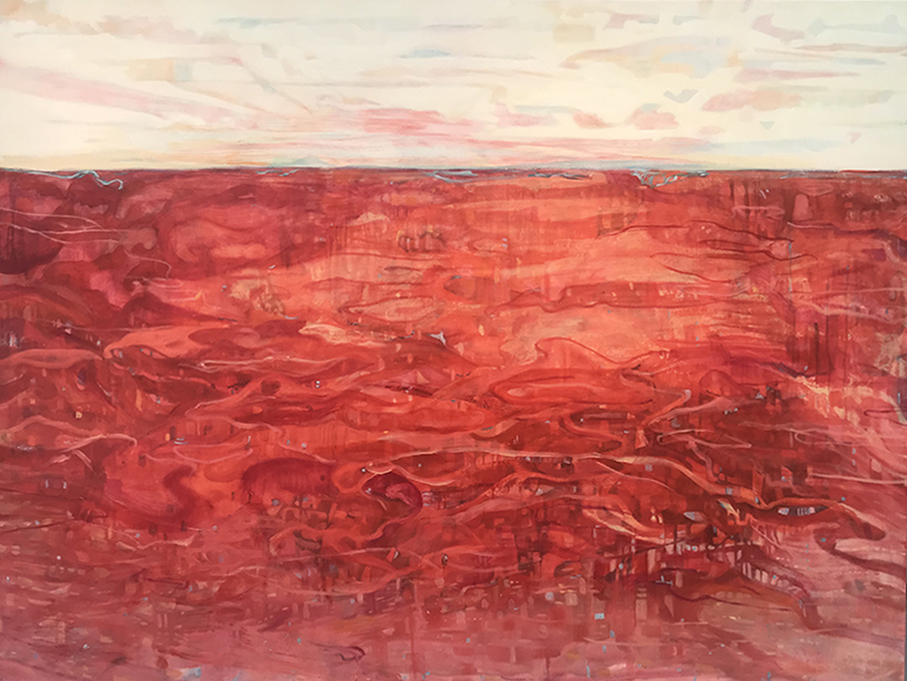 Twilight, (2021)  oil on canvas, 120x160 cm
---
---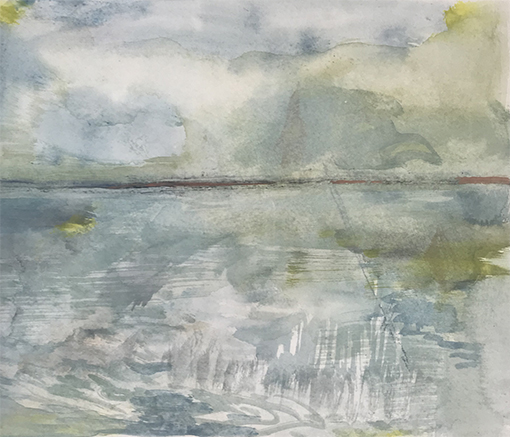 Set fra øen / Seen from Christiansoe (2021) Gouache and pastel on paper
---
---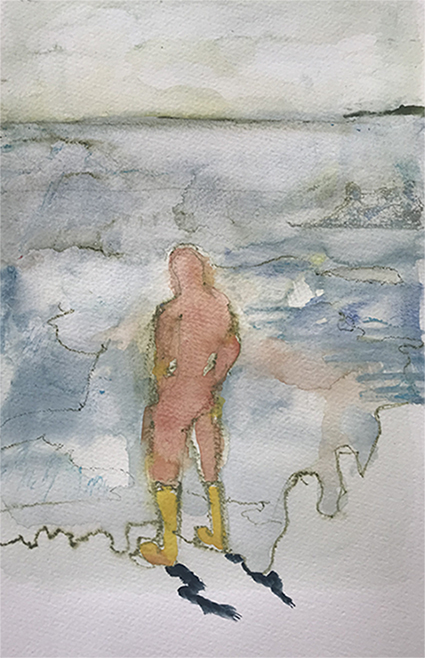 The horizon (2021) Gouache and pastel on paper
---
---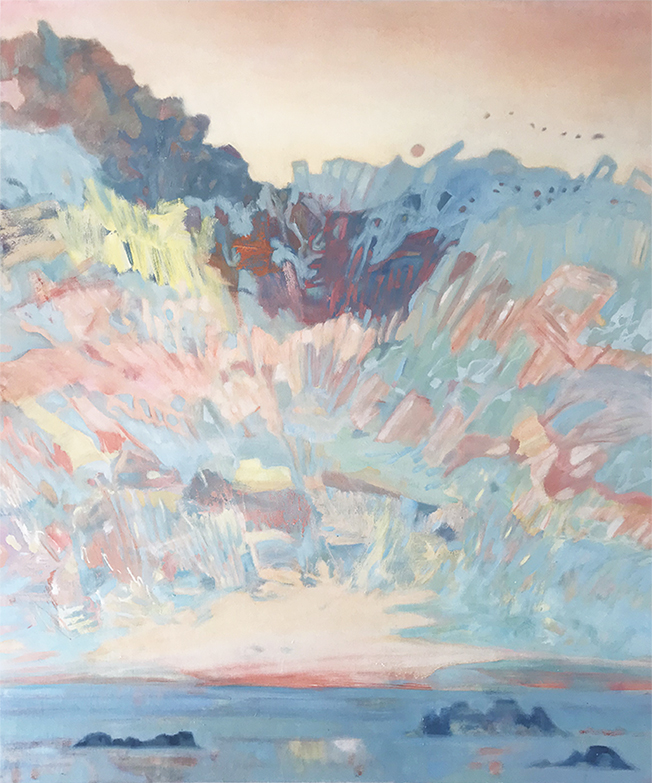 Solopgang/ Sunrise (2021) Oil on canvas,120x100 cm
---
---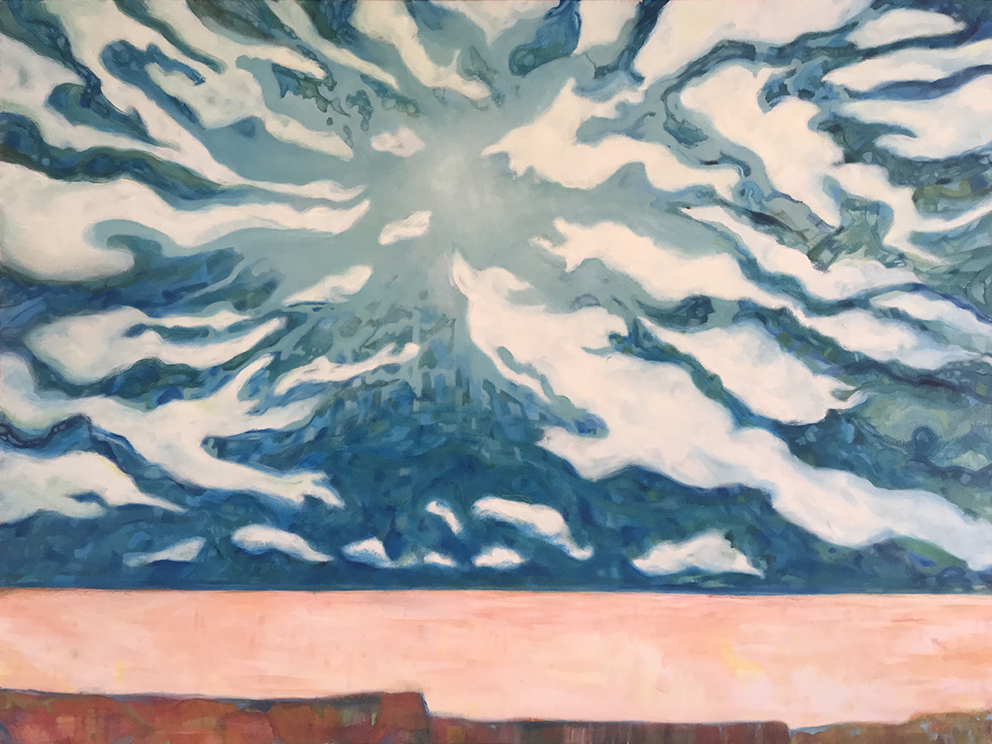 Ud over havet/ Over the sea (2021) Oil on canvas,120x160 cm
---
---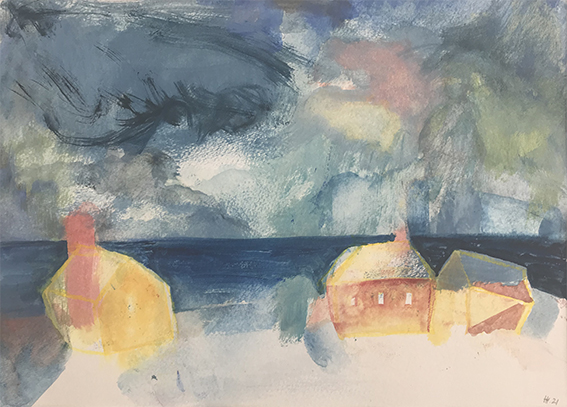 Byen / The town  (2021) Mixed media on paper
---
---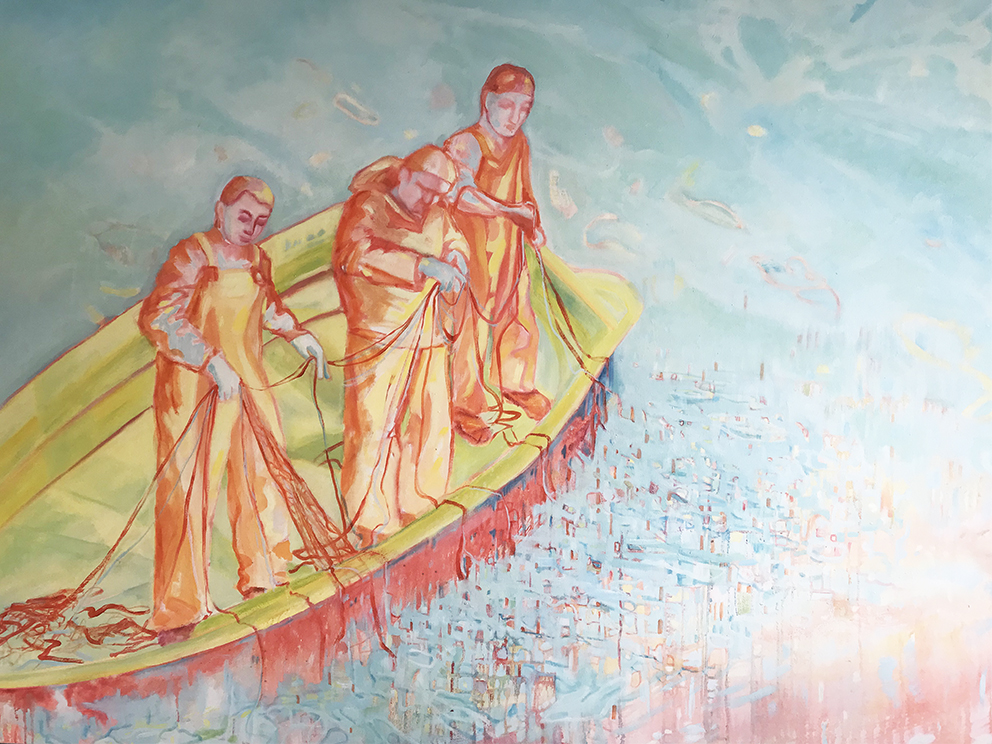 Time (2021) Oil on canvas 120x160 cm
---
---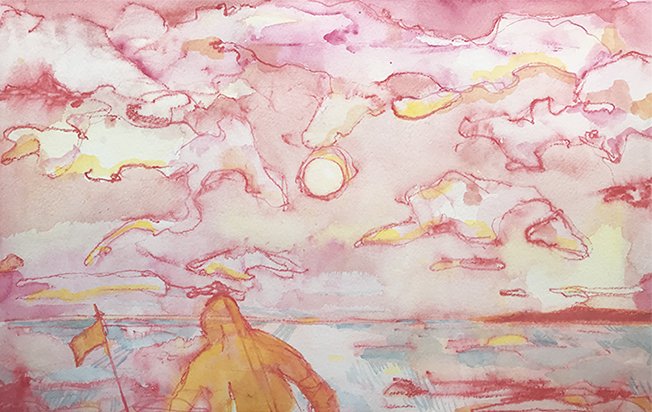 Tidligt ud/ Going out (2021) Gouache and pastel on paper
---
---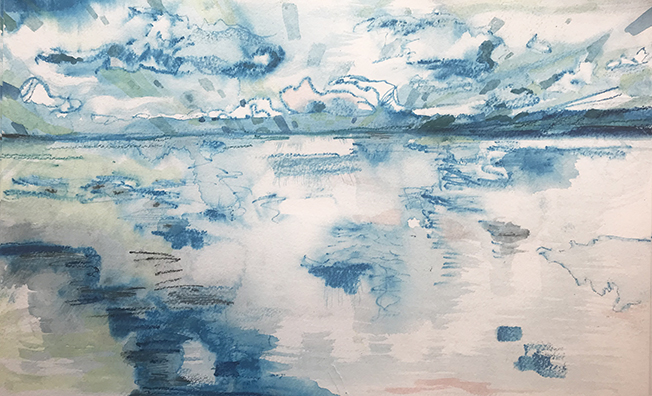 Blå dag/ Blue day (2021) Gouache and pastel on paper
---