"Strip Tease" 2005 and 2016
A costume performance. I created a dress full of openings during my study at the Norwgian Theatre Academy  in 2002. It became the starting point for of the costume performance "Strip Tease", which is deliberately written with goosebumps. It is a metaphorical  - even psychological- unveiling of female existence. The performance premiered at Junge Hunde Festival, which was held at Entrescenen Århus and Kanonhallen København in 2005. Kirsten Dahl from Aarhus Stiftstidende wrote: ... Helene Høm's "Strip Tease" is one of Junge Hunde 05's best offers for new young performing arts. In a small patterned room, she reveals and reveals with radiance, precision and a fine timing the gray areas of intimacy - the innermost discomforts and ugliness that we would rather close our eyes to.
Idea, costumes and visual arts:
Helene Høm. Text: Helene Høm.
On stage:
Helene Høm.
Lighting design:
Sissel Romme Christensen.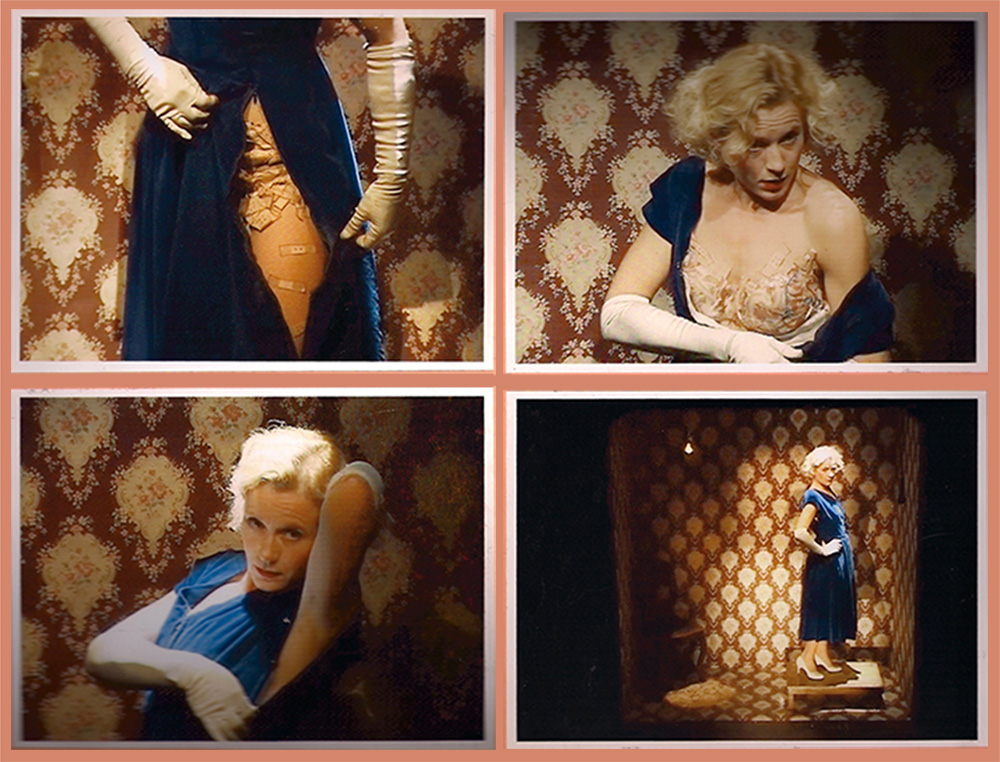 "It goes right into the scars you have" "Cruel and glorious! " "I can not talk about it. The performance is simply in my body " In 2016, when I had started the culture house UNDREVÆRKET (Bornholm) in collaboration with Thomas Danielsen, I re-developed the performance. The new version premiered during Bornholm's Culture Week 2016.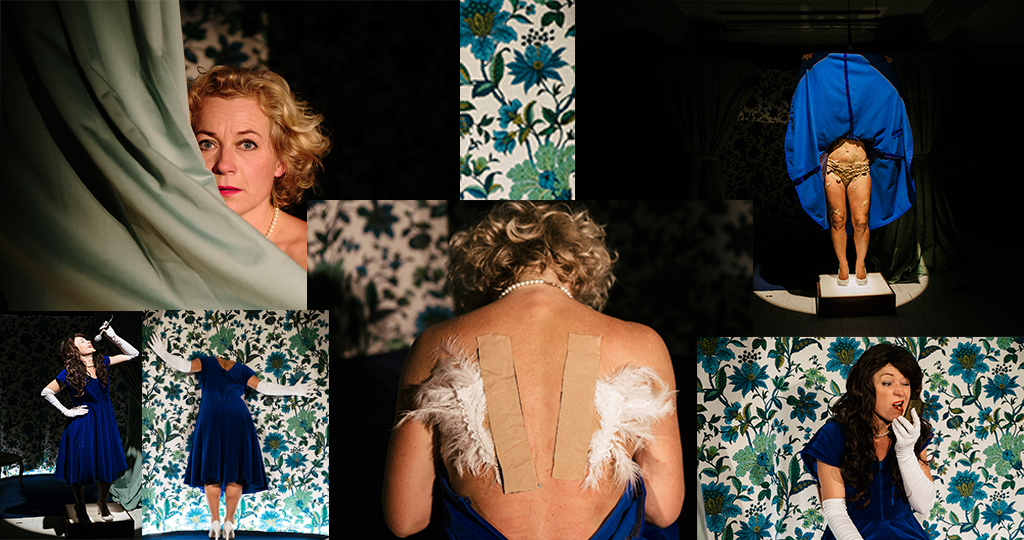 ---
A psychological portrait that moves in where the language ends. The title is a metaphor, and the performance is a beautiful-aesthetic horror show, where inner truth and outer appearance balance on the edge of paradox. In this visual solo, performing artist Helene Høm unfolds som the shadowy sides of life to her audience in humorous and disturbing ways. Production: The miracle. Idea, costumes and visual expression : Helene Høm. Text: Helene Høm. On stage: Helene Høm. Composer: Gry Næhr Bagøien. Lighting design: Sissel Romme Christensen. Technique: Thomas Danielse. Consultant help: Katrine Karlsen, Sissel Romme Christensen, Thomas Danielsen. Photo: Justine Høgh / Montage: Undreværket.
---